Lori Loughlin Pleads Not Guilty to New Charges
by EG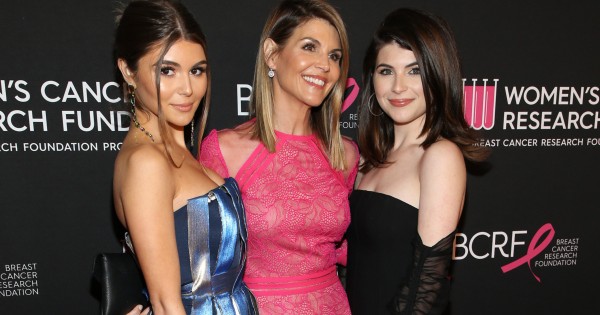 You can add bribery to the list of crimes that Lori Loughlin says she didn't commit. The list already includes fraud and money laundering, and the Fuller House actress is apparently heading to trial to fight charges on all counts. Prosecutors say Lori and her husband committed the crimes to get their daughters admitted to college. Read on for details.
---
Via The New York Post.
"Full House" actress Lori Loughlin and her husband, Mossimo Giannulli, pleaded not guilty to a fresh set of charges in the massive college admissions scandal.
The couple — accused of paying $500,000 to get their two daughters into the University of Southern California as fake athletic recruits — entered their pleas via court filings earlier this month and a federal judge signed off on them Tuesday, records show.
Report: Lori Loughlin 'Discouraged' About Her Fate Following The Sentences Being Handed Down In College Admission Scam https://t.co/5Gsee007bu

— Daily Caller (@DailyCaller) November 16, 2019
Their Wednesday arraignment on a superseding indictment charging them with conspiracy to commit federal programs bribery was therefore canceled.
Their daughters, Olivia Jade Giannulli, 20, and Isabella Rose Giannulli, 21, no longer attend USC.
Lori Loughlin Might Face 2 to 3 Years in Prison if Found Guilty in College Admissions Case: Expert https://t.co/9visdFCD83

— People (@people) November 19, 2019
Loughlin and Giannulli were among dozens of wealthy parents charged with paying bribes to a college fixer to get their kids into some of the top schools in the country.
The couple previously pleaded not guilty to fraud and money laundering.
Get the rest of the story at The New York Post.
---
Do you think Lori should admit to wrongdoing? Let us know in the comments below.