Meghan Markle Target of Racist Comments by British Politician's Girlfriend
by EG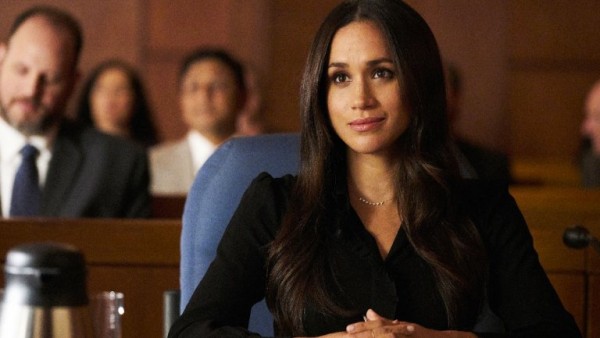 The 25-year-old girlfriend of a right-wing British politician was revealed to have written racist texts about the future wife of Prince Harry, Suits star Meghan Markle. The texts said that Markle, whose mother is African-American, would "taint" the British royal family and raise the possibility of a "black king." When challenged about her racism, the woman defended herself by saying that she didn't want the culture of other races "invading" her own.
The 54-year-old politician says his girlfriend's remarks were taken out of context, but it's hard to imagine a context in which the statements wouldn't be blatantly racist.
---
Via Us Weekly.
Henry Bolton, a British politician, is in hot water after his girlfriend, Jo Marney, made racist remarks about Meghan Markle.
Text messages obtained by The Mail on Sunday, on Sunday, January 14, reveal that the former model reportedly said that Prince Harry's "black American" fianceé will "taint" the royal family with "her seed" and pave the way for a "black king." She also described the former Suits actress as "obsessed with race," a "dumb little commoner" and a "dumb little 'actress' that no one had heard of" with a "tiny brain."
After the person she was texting called her a racist, Marney responded, "lol so what. Not wanting other races and cultures to invade your own culture doesn't mean I hate their race. Just means I don't want their cultures invading mine."
Marney was immediately suspended from the United Kingdom Independent Party after the story broke.
Bolton, 54, who is in charge of the Ukip, was already facing criticism for his decision to leave the mother of his two children, Tatiana Smurova, for Marney, who he met in December. His new relationship with the 25-year-old has been the subject of scrutiny — and he is slated to attend a meeting to determine his future in the Ukip next Sunday.
Get the rest of the story at Us Weekly.
---
Do you think there's a problem with Prince Harry marrying Meghan Markle? Let us know in the comments below.