Michael Jackson's Mother Reported Missing
by Sean Comer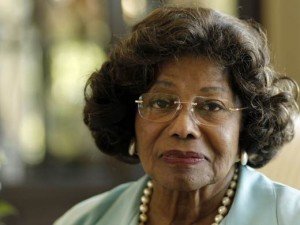 A missing person's report for Katherine Jackson, mother of the late Michael Jackson, has been filed with the Los Angeles County Sheriff's Department's Homicide/Missing Persons Unit, RadarOnline.com reports.
Michael's children Prince, Blanket and Paris have been unable to reach their grandmother this entire past week. Katherine's nephew Trent Jackson filed the report, Lt. Josh Thai told RadarOnline.
"The kids are being taken care of by their nanny. Paris is absolutely beside herself with worry. She lost her father three years ago, and not to know if her grandmother is OK is just more than she can bear," claimed a source reportedly close with the family.
Katherine's disappearance follows a recent letter written by Michael's siblings Janet, Tito, Rebie, Randy and Jermaine demanding that estate executors John Branca and John McClain resign. The siblings believe their brother's alleged will is in fact a fake, but Katherine was reportedly "blindsided" by the letter - particularly since it references Katherine's failing health, including an alleged minor stroke that her representatives recently told CNN never happened.
Three previous challenges have failed at producing a ruling the siblings deemed satisfactory.
Katherine recently flew from her Calabasas, Calif. home July 15 to Albuquerque, N.M. and attended a July 17 Jackson Brothers concert, her attorney Sandra Ribera told CNN. That was the last time she had contact with her grandchildren.
"They are told she's unavailable. I'm concerned that she's not safe," Ribera said, adding that it's the longest she's ever gone without contacting her grandchildren.