Wicked Mila? Kunis May Join James Franco in New Oz Movie; 'Black Swan' Actress to Play Wicked Witch
by Tina Musial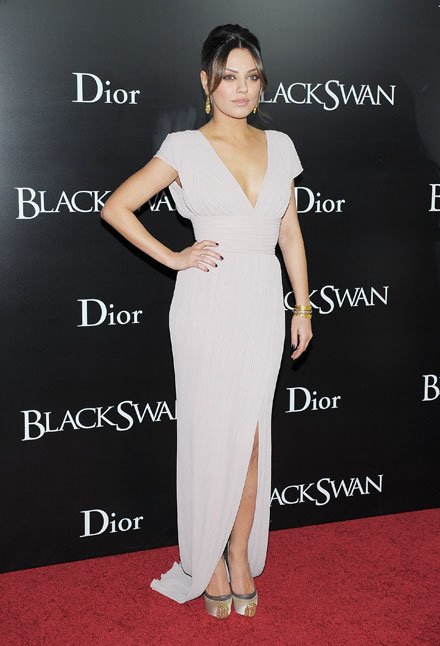 Mila Kunis might be heading to Oz with James Franco.
According to Popeater, Kunis has turned down the chance to play alongside Franco in a different movie - the Hughes Brothers redux of the classic anime film "Akira" - and will instead to join the "127 Hours" star in the upcoming Sam Raimi-directed prequel to Wizard of Oz, "Oz: The Great and Powerful."
Mila Kunis is said to be the frontrunner for the female lead of Theodorah, who eventually turns out to be the Wicked Witch of the West. Kunis would play Theodorah, in what is the early version of the infamous Wicked Witch of the West
If you are a Broadway fan, you might recognize that name as well. Theodorah is the main character in the play "Wicked."
The script, written by 'Rabbit Hole' scribe David Lindsay-Abaire, takes place long before Dorothy & Co., and follows the story of how the Wizard came to Oz and rose to power, as well as the back stories of the various witches that inhabit the fantastical land, including Theodorah and Glenda, the Good Witch of the North.

Casting for the new Oz film has been a bit of a musical chairs game.

First, Robert Downey Jr. was going to play the great Oz, then he turned it down and the role went to Johnny Depp, who then reportedly turned it down before the role went to the recently Oscar-nominated Franco.
There still isn't word on who will play Dorothy or Glenda, the Good Witch. Who do you think should land those roles?