More 'Dancing with the Stars' Rumors: Will Mike Tyson Join?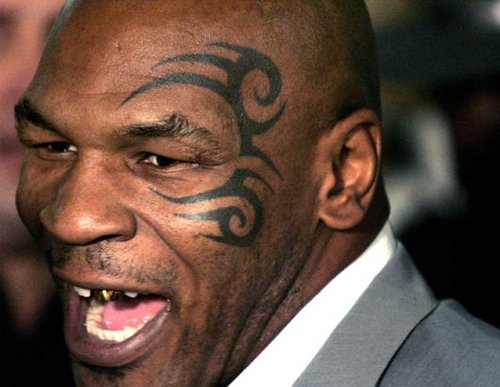 The days are counting down until the "Dancing with the Stars" cast is finally announced, and the rumors of who will end up on the show are heating up. First we learned that "Jersey Shore" guidette Snooki might be joining, and just today Rob Kardashian's name came up as a potential contestant.
The list of "DWTS" hopefuls is expanding, as a number of other names have been floating around recently. Will we be seeing singer Christina Milian cutting a rug? How about LA Laker Ron Artest in the obligatory athlete slot? And speaking of obligatory "DWTS" positions, who will be the token old guy? Regis Philbin mentioned on "Live with Regis and Kelly" that he has been invited.
But perhaps no invitation is as frightening/potentially entertaining as the one supposedly extended to Mike Tyson. The former boxer and current star of "The Hangover" series is also rumored to be joining the cast...which is either the best idea ever or the worst one.
Of coure, Mike Tyson, believe it or not, is actually experienced at dance shows, having performed on both the Italian and Argentinian versions of "Dancing With the Stars."
Watch Mike Tyson on Italy's "Dancing With the Stars":
Share This Story:
Talk About This: