Sneak Peek: New 'Captain America' Posters and 'Transformers' Images
by Scott Nye
Two of July's biggest films are quietly ramping up their promotional campaigns. After all, we have to push through mutants ("X-Men: First Class"), secret aliens ("Super 8"), international cops ("Green Lantern"), and the adaptation of that line of Chevron cars ("Cars 2") before we even get to the giant robots and super soldiers. Give 'em a break already!
But they're not about to let you totally forget them, either, so today Paramount and Marvel, respectively, have released some new promotional materials for "Transformers: Dark of the Moon" and "Captain America: The First Avenger," including a full-body look at the barely-glimpsed Red Skull.
First, let's look at some robots! Look, down below, there's Shia LaBeouf hanging from a glass wall!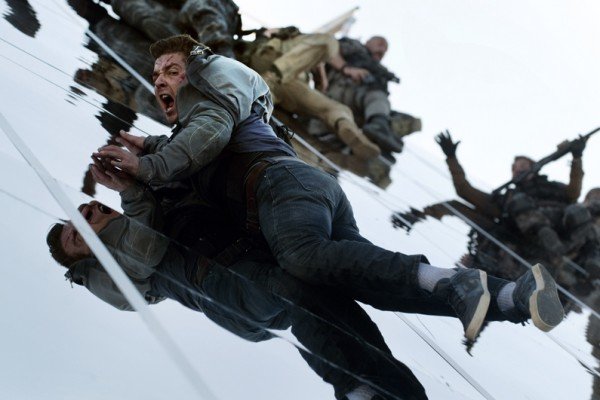 Righteous! Now Josh Duhamel is stern.
Hardcore! Now Patrick Dempsey is confused!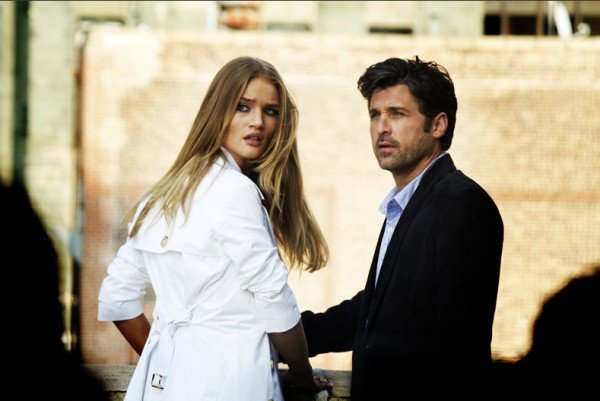 Guess they can't all be winners, Dempsey.
Now here are those "Captain America" posters, via Cine Marcado. I have to say, the costumes in this look righteous, and Hayley Atwell? I watch a lot of classic movies, and she has that 1940s look down pat.
I'm really excited for both of these movies (I know, even "Transformers"...I'd have a hard time explaining why). "Transformers: Dark of the Moon," starring LaBeouf, Duhamel, Dempsey, Rosie Huntington-Whiteley, Tyrese Gibson, John Malkovich, and Frances McDormand, hits theaters June 29th, while "Captain America," with Chris Evans, has to wait all the way 'til July 22nd (where was Marvel in sewing up that July 4th release? C'mon!).