'The Office' Finale: Ray Romano, James Spader and Catherine Tate to Guest-Star as Possible Michael Scott Replacements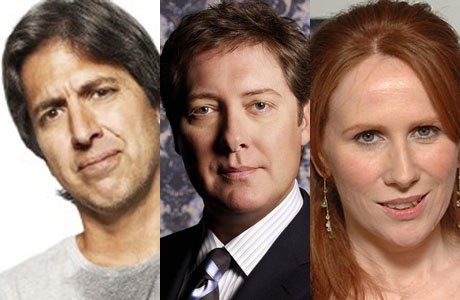 Even though Steve Carell is leaving, "The Office" will go on. The question on everyone's mind, then, is who will replace Michael Scott?
Hollywood Reporter has dropped a few names, all of whom will supposedly guest-star in the season finale episode: Ray Romano ("Everybody Loves Raymond" and "Men of a Certain Age"), Catherine Tate ("Doctor Who") and James Spader ("Boston Legal") make up the list of guests.
Though there are no specifics on the plot of that final episode, rumor has it that Romano, Tate and Spader will all appear as possible replacements for Michael Scott. They will join Ricky Gervais and Will Arnett, also guest-starring in the hour-long finale, and Will Ferrell, who will be wrapping up his guest arc.
There had been rumors that Arnett, who has appeared in other NBC sitcoms (especially "30 Rock") was in talks to be the new Dunder-Mifflin boss. But those rumors were deflated when Arnett booked a starring role in a new Lorne Michaels pilot with Maya Rudolph and Christina Applegate.
It would be surprising to see any one of those three stick around and be the new boss...all of them are talented, but the faux-documentary style of "The Office" requires a very specific comedic skillset. And to replace Steve Carell...well, let's just say that whoever takes the job had better be darned funny.
Share This Story:
Talk About This: