One Down, One To Go? Britney Spears Near Judging 'X Factor'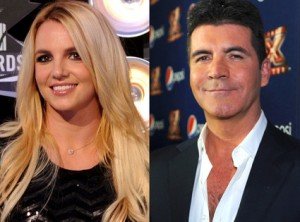 If the rumors prove true, "The X Factor" producer Simon Cowell's restaffing job seems one-third done.
Entertainment Weekly reports that at long last, Britney Spears has entered "final-stage" negotiations that could land her alongside returning judges Cowell and Antonio "L.A." Reid when the 2011 prime time hit returns this fall. Early reports have her nailing down a $15-million deal but EW hasn't suggested how many seasons it might entail.
In perspective, that's reportedly just above what Jennifer Lopez makes judging network rival - and Cowell's own former home - "American Idol".
Cowell cleaned house this past January when it went public Jan. 30 that judges Nicole Scherzinger and Paula Abdul had been given their walking papers, along with host Steve Jones. Since that time, week after week gave the "X Factor"-judge rumor mill name after name that might take a seat beside the two successful executives. Candidates included both Mariah Carey and Beyonce Knowles - both of whom Cowell nixed personally claiming the demands of new motherhood ruled both out; Madonna, who Cowell immediately deemed too expensive; Nicki Minaj and Katy Perry, both with personalities that seemingly lit the Brit's interest; and even the late Whitney Houston, whose rumored candidacy made headlines a mere afternoon before she was found dead in her Beverly Hills hotel room on Feb. 12.
If nothing else, give Spears a hand that she's even under such reportedly serious consideration. It seems but yesterday - OK, so mostly circa 2008, but time flies - that she was but another pretty blonde stack of tabloid cannon-fodder destined for the "Cautionary Tale" file. But the iconic pop star of the late '90s and early 2000s has seemingly traveled great lengths getting her proverbial shit together, including her third-time's-a-charm engagement to boyfriend Jason Trawick and narry a peep including "Britney Spears", "exhaustion", "rehab" and/or "police report" in the same sentence.
She's now seemingly more on the way to the "Cleaned-Up Act" file - here's looking at you, Linds - than that of "The E! True Hollywood Story".
Share This Story:
Talk About This: