Rachel Weisz Up for 'Oz,' 'Bourne, and 'Thin Man'
by Scott Nye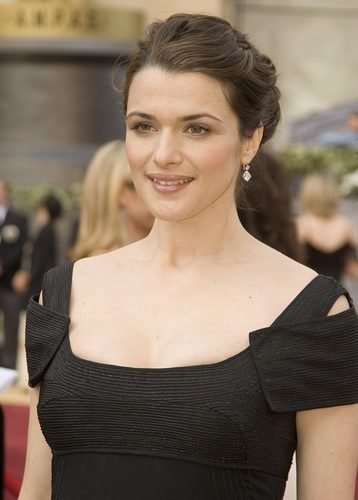 Oscar-winning actress Rachel Weisz has gone from beloved to very, very popular in under a week.
Last week THR reported that she was deep in the running to play Endora in Sam Raimi's "Oz, the Great and Powerful." Then a couple of days ago Deadline ran the story that she was the lead candidate for "The Bourne Legacy," Tony Gilroy's extension of Matt Damon's former powerhouse franchise. And now..."The Thin Man"?
Yes, Cinema Blend reports that Weisz is on the top of Warner Brothers' list to star opposite Johnny Depp in Rob Marshall's remake of the classic 1934 film.
That film, which introduced audiences nationwide to Nick and Nora Charles, alcoholic detectives. Its sequels were not just a load of fun, but were also one of the best portraits of the married life we all want.
They were a little idyllic to be sure (they were stinking rich and solved mysteries), but Nick and Nora fought pretty much the whole way through but always managed to stay in love.
Depp is already on to play Nick, and Weisz would play Nora, the heiress whose family controls their fortune. She's the one who eggs Nick back into action, though he'd be all too content to wile away the days lounging and drinking. What's the point of marrying rich otherwise?
As anyone who is familiar with Nora Charlies and has seen "The Brothers Bloom" knows, Weisz would kill in this role, and of all the the options at her doorstep, I really hope she goes for this. Nora is real character who more than holds her own. Otherwise, she's just there to provide a familiar face amidst special effects ("Oz") or she plays the obligatory ineffectual female in an action movie ("Bourne").