Will Ricky Martin Guest-Star On 'Glee?'
by Andy Neuenschwander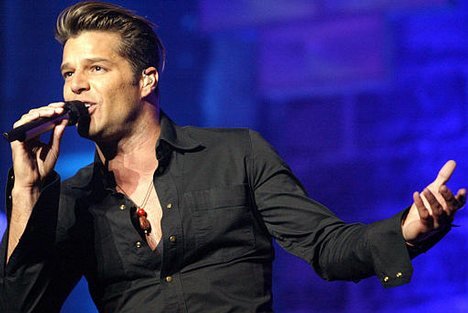 Going into this third season of "Glee," Ryan Murphy made his fans a few promises. Namely, he said that there would be more updates of classic music and less pop, more of a focus on the core characters, and no celebrity cameos. None. Zero.
Thus far, Murphy has held up his end of the bargain pretty well: we've heard a lot of songs that date back at least a decade (only one Katy Perry song!), and some of the season two add-ons like Ashley Fink's Lauren have been all but booted off the show (never you mind about Darren Criss).
But it looks as though Murphy might be considering breaking his third rule. Rumors are flying that the recently outed Ricky Martin is in talks to guest star on the show later this season. Martin would play a Spanish teacher (makes sense, right?) and would perform a couple of numbers in his episode.
Martin is set to start a run on Broadway in "Evita," so putting him on "Glee" might raise a bit of awareness among the musical theater crowd about the play. So, that explains why Murphy would break his no-guest-stars rule with someone like Ricky Martin, who (sorry Ricky) just hasn't been all that relevant in the last ten years or so.
What do you think? Would Ricky Martin be a good addition to the show? Does this make one too many Spanish teachers at McKinley High?