'Ringer' Stages 'Buffy' Reunion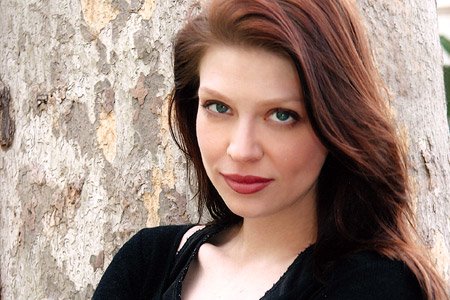 "Ringer" is about to get a little injection of "Buffy" magic. Or at the very least the freshman CW show will welcome a formerly magical guest star when Amber Benson stops by in a guest spot, according to TVGuide.
Fans of "Buffy The Vampire Slayer" will remember Benson as Willow's girlfriend and fellow witch Tara. Benson was a major character on the show for three seasons until her character took a bullet in the sixth season finale, angering many fans of the popular couple.
Now fans will have a chance to see Tara and Buffy reunite, even if it's on a different show.
According to TVGuide Benson will pop up in the 10th episode as stripper turned informant Mary Curtis. It seems fair to assume that she will be a figure from Bridget's past come to haunt her. This means rabid "Buffy" fans will get to see Benson and show star Sarah Michelle Gellar share the small screen once again.
Benson is the first "Buffy" alumni to grace Gellar's first foray into television since the demise of "Buffy". It seems a natural fit to cast former Buffy-verse cast members as guest stars on "Ringer," especially if it will help the struggling identical twin caper in the ratings.
Let's face it, a good deal of "Ringer" fans came for one reason: Sarah Michelle Gellar. "Ringer" not only gets Gellar back on the small screen she dominated, but it also affords her the chance to play two characters. The show could only benefit from exploiting as many "Buffy connections as possible.
Despite the fact that many former "Buffy" vets are already working hard elsewhere on the dial, I'm hoping Benson's appearance is the first of many. There were so many terrific actors and actresses that helped our favorite vampire slayer over the years.
What's Emma Caulfield (who played vengeance demon Anya) doing these days? Let's get her on the show! How about Xander (Nicholas Brendon)? I know the lovely Charisma Carpenter, who played mean girl Cordelia Chase, is guesting on "Supernatural" but after that maybe she can swing by "Ringer"?
"Ringer" has a talented and at the moment fairly underused cast, but I'm all for more "Buffy" reunions in the future.
What do you think? Who would be your dream "Buffy" alum guest star?
Share This Story:
Talk About This: