Robert Pattinson Will Play the Soldier Who Tracked Down Saddam Hussein
by Andy Neuenschwander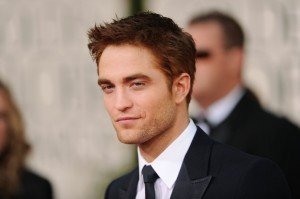 It seems as though Robert Pattinson is hell-bent on distancing himself from the role of Edward Cullen, now that "Twilight" is all but over.
With "The Twilight Saga: Breaking Dawn Part 2" releasing in November and finishing up the series, Pattinson will be free to pursue other movie projects with an open schedule. Pattinson already made a move toward darker roles with "Cosmopolis," a Cronenberg film that seems to feature lots of sex and violence.
Now, Pattinson has taken on another role: he will be playing Eric Maddox, the Army interrogator who lead the effort to track down and capture Saddam Hussein in the earlier years of the war in Iraq. The movie is called "Mission: Blacklist," and is based on Maddox's own book about the real-life hunt for Hussein.
The screenplay was adapted by "Band of Brothers" writer Erik Jendresen, so it should have that military accuracy mixed with human drama that made the HBO series so good. "Mission: Blacklist" is being described as a "psychological thriller," according to Deadline.
And no, I don't think Pattinson will have super speed, strength, or telepathic abilities to help him in this one. And he certainly won't sparkle in the sun.