Rosario Dawson Gets Naked on Instagram for Her Birthday
by EG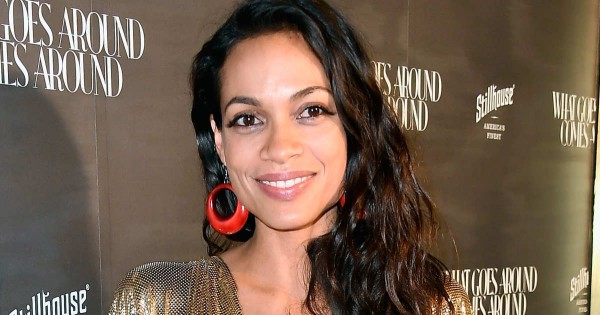 Fresh off her guest starring role on Jane the Virgin, Rosario Dawson wanted to show that, on the occasion of her birthday, she was ready for whatever the world throws at her. She did it, naturally, by taking off all her clothes and posting naked pics on Instagram.
---
Via Page Six.
Rosario Dawson celebrated her 39th birthday by showing off her birthday suit.
The "Top Five" actress took to Instagram to show off the goods in a video, adding, "Happy birthday suit to me… 39 & feeling' fine…"
She was grinning ear to ear as she covered her breasts in the clip.
Dawson, who recently completed a stint on "Jane the Virgin," shared another snap of her taking a selfie. She strategically placed pink roses across her lower half.
"Reflecting on not letting gravity bring me down," she quipped.
Get the rest of the story at Page Six.
---
What do you think of the trend of women getting naked on Instagram for their birthdays? Sound off in the comments below.