Seventh 'Dexter' Season Welcomes Ray Stevenson To Miami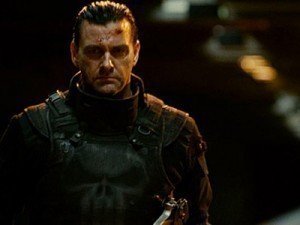 When in Miami, should one do as a Roman do?
It's not recommended for those wanting to remain in one piece and not cinched up in a few of Dexter Morgan's Hefty bags.
For a limited time, "Rome" star Ray Stevenson will be calling the Sunshine State home during the seventh season of Showtime's "Dexter", The Hollywood Reporter says. Across a multi-episode arc, Stevenson will be playing Isaac, a Russian organized crime leader. He'll be killing some time in Miami rooting around for the man who killed one of his associates. If he's in Miami with murder on his mind, it seems a certainty he'll be stumbled across by Michael C. Hall's killer of killers.
Stevenson joins a line of acclaimed limited-time Morgan friends and nemeses that have been played by respected performers such as Keith Caradine, John Lithgow, Colin Hanks and Julia Stiles over the Emmy-winning drama's six seasons. He'll be taking his place among the distinguished part-time players just as show begins a two-season process likely leading to a conclusion following the 2013 eighth season.
(SPOILER AHEAD!)
The sixth season concluded with a bizarre art-imitating-life confluence of events in which Dexter's sister (by adoption) Deb (played by Hall's ex-wife Jennifer Carpenter) discovers her brother is a murderer as she's preparing to confess her romantic feelings for him.
"There's a number of ways the series can end," said showrunner Scott Buck. "But now that we know that most likely the series will be ending in two years, we can start to work toward that specifically.
"Over the years, we've all sort of imagined how the show will end and now it will eventually be time to start comparing notes and seeing what the best direction to take this show before we decide on what our final episode will be," Buck added.
In the meantime, the seventh season bows Sept. 30 at 9 PM ET/PT on Showtime.
Share This Story:
Talk About This: