Spike TV Reunites Cast of 'Fast Times' for Guys Choice Awards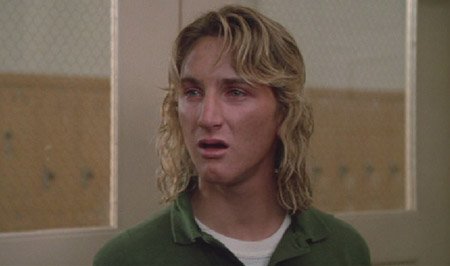 Ahhhh, "Fast Times at Ridgemont High." The funniest movie that also manages to take abortion seriously. Don't get me wrong, it's a great movie, but it's always regarded as this crazy high school party movie, which it only kind of is. It's really just one of the most honost high school movies ever made, and manages these huge tonal shifts between outrageous comedy and sort of dark coming-of-age story surprisingly well.
I'm not entirely sure that's what Spike TV was thinking of when they decided to give it the Brass Balls award for their "Guys Choice" event. According to Entertainment Weekly, the network assembled most of the film's stars for their awards show, which is taping tomorrow for a June 10th airing.
Most surprising of all is the presence of Sean Penn, who, while hilarious in the film, has mostly downplayed his involvement is subsequent years, citing it as one of those acting jobs you take when you're young and hungry. So it's great to see him embrace the Spicoli.
Also appearing will be Judge Reinhold, Robert Romanus, Brian Backer, Forest Whitaker, and director Amy Heckerling. Sadly, no, neither Jennifer Jason Leigh nor Phoebe Cates will be on hand. Leigh is performing on Broadway in "The House of Blue Leaves" while Cates is simply "unavailable." Most likely she didn't want to put up with another round of questions about that pool scene, and this time the press would actually have a reason to ask about it.
Even more confounding? Robert De Niro will present the award. I mean, I guess if you're trying to convey the ultimate stereotype of manliness, there you go. Once again, the Guys Choice awards will air June 10th.
Share This Story:
Talk About This: