'Transformers: Dark of the Moon' Star Rosie Huntington-Whiteley Tops 2011 Maxim 'Hot 100' List...Does She Deserve It?
by Andy Neuenschwander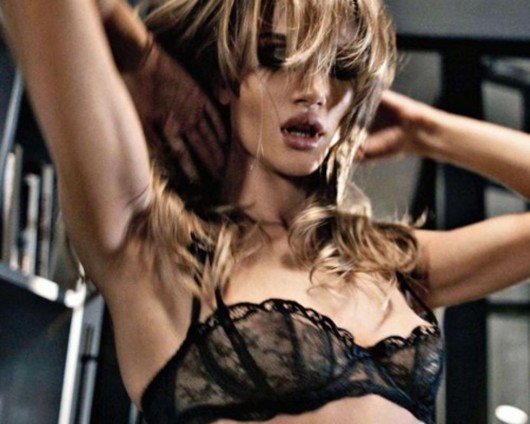 Sure, the Maxim Hot 100 list isn't any kind of real barometer of a woman's importance in Hollywood. Yes, it's mostly a beauty contest put on by a magazine that profits from the pictures that people can then drool over. It would be silly to call the Maxim Hot 100 "news." Really, very silly. Absurd.
But...Rose Huntington-Whiteley? Really?
The "Transformers: Dark of the Moon" star tops the Maxim Hot 100 list for 2011, which counts down the women in the entertainment business based on their buzz over the past year (and their looks, of course).
As a point of comparison, the #2 woman on the list was Olivia Munn, who was welcomed onto "The Daily Show" correspondent team (met with controversy), starred in the new NBC sitcom "Perfect Couples," and campaigned hard for various animal rights causes.
Natalie Portman, who starred in I-don't-even-know-how-many films this year including one of the most talked-about ones, "Black Swan," was at #8. She placed right beind Anne Hathaway, who not only hosted the Oscars but is also set to play Catwoman in "The Dark Knight Rises."
So how does it make sense that a former Victoria's Secret model whom nobody had heard of before who will now stand around looking hot in the next "Transformers" movie while giant robots cause explosions has more buzz than these other women? I cry foul. Someone rigged the voting. I demand a recount!
Then again, there is this: