VIDEO: The Official 'Twilight Saga: Breaking Dawn Part 1' Trailer Hits the Web Early
by Andy Neuenschwander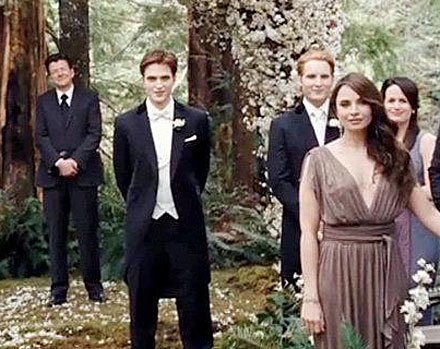 Although the trailer for "The Twilight Saga: Breaking Dawn Part 1" wasn't supposed to hit the web until later tonight after the MTV Movie Awards, an early version has hit YouTube. Of course, there's no guarantee that it will stay up for long, so if you want to see it, you'd better get your viewing in quickly!
The clip shows glimpses of the wedding, the confrontations that result, and of course Jacob taking off his shirt for little or no reason.
The first part of the two-part final installment in the "Twilight" saga is set to release on November 18th of this year. And lucky you, it looks like you're "cordially invited."
What do you think of the trailer? Is there anything else you want to see in it?
Watch "The Twilight Saga: Breaking Dawn Part 1" trailer below:
View the official 'Breaking Dawn' wedding invitations now!:
Watch live streaming from the red carpet at the 2011 MTV Movie Awards below: