Watch the First 20 Minutes of NBC's Fairy Tale Show 'Grimm' (VIDEO)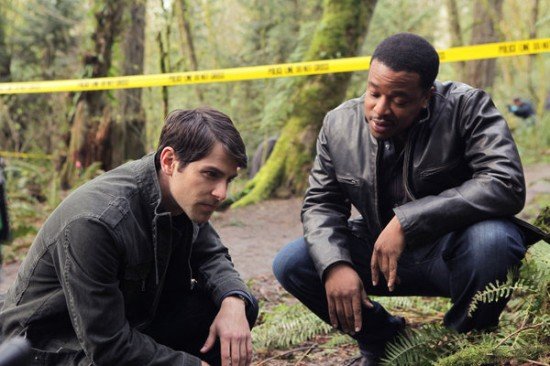 The fairy tale wars are officially under way: not only the competing "Snow White" films trying to pre-empt each other, but it looks like ABC's "Once Upon a Time" and NBC's "Grimm" are trying to outdo each other as well.
We saw "Once Upon a Time" release a preview of the first nine minutes of their premiere... but now NBC has released the first 20 minutes of "Grimm." Take that, ABC!
"Grimm" takes a slightly darker approach to the fairy tale world as it follows a descendant of the Grimm family who has the ability to recognize and hunt down the monsters from the famous Grimm stories... which, by the way, are totally true.
The show has a somewhat late premiere, as it kicks off this next week on Friday, October 28th. It looks like the series will mix some mystery and crime procedural elements with horror, making it a perfect show to premiere right before the Halloween weekend.
Even the first minute is likely to make you jump, and the monsters that our hero sees are pretty creepy as well. Check out the full 27-minute video and let us know what you think!
Watch an extended preview of the "Grimm" premiere below:
Read the latest news on:
Grimm
Share This Story:
Talk About This: