Yidio Emmy Spotlight: Best Actress in a Drama
by Andy Neuenschwander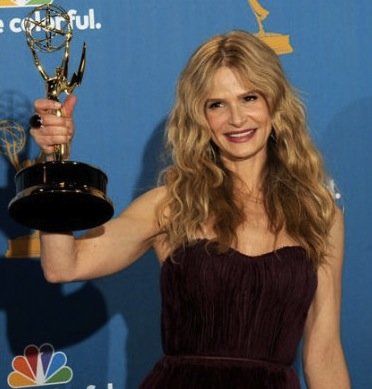 In the Yidio Emmys Spotlight, we take a look at the key races at this year's Primetime Emmy Awards. Today we look at the Best Lead Actress in a Drama category, which includes some familiar faces and some new ones...and is missing some notable ones as well.
Past Winners
This category has the distinction of having nominated an actress 12 times, and given her no wins. Poor Angela Lansbury. But that goes to show you how competitive this category can be. Mariska Hargitay, who has been nominated every year since 2004, has won only once. Heck, even Glenn Close lost last year to Kyra Sedgwick, though Close won the two years before that.
But most importantly, for the first time since 2005 there will be no Glenn Close, no Kyra Sedgwick and no Sally Field in the category. It's anyone's game.
The Nominees
Elisabeth Moss - Peggy Olson - "Mad Men"
Connie Britton - Tami Taylor - "Friday Night Lights"
Mariska Hargitay - Detective Olivia Benson - "Law & Order: Special Victims Unit"
Mireille Enos - Sarah Linden - "The Killing"
Julianna Margulies - Alicia Florrick - "The Good Wife"
Kathy Bates - Harriet "Harry" Korn - "Harry's Law"
The Prospects
If Hargitay ever had a chance to win a second statue, it would be the first year that she doesn't have to compete with the aforementioned Sedgwick or Close. But she's up against a talented new breed this year, so don't count on another award for the "SVU" star. And Britton, while very talented, isn't likely to win either with a general lack of support for "Friday Night Lights" among voters.
Out of the remaining four, Julianna Margulies seems to have the most momentum: though she lost the Emmy last year to Sedgwick, she did win the 2010 Golden Globe. But Moss is a threat after a very strong showing on "Mad Men," Enos wowed critics on "The Killing" and Bates is a very strong contender as well.
Predictions
Put your money on Margulies, but watch out for Bates and Moss. The category is pretty open this year, so anything could happen...but when in doubt, go with the one that could have won last year.