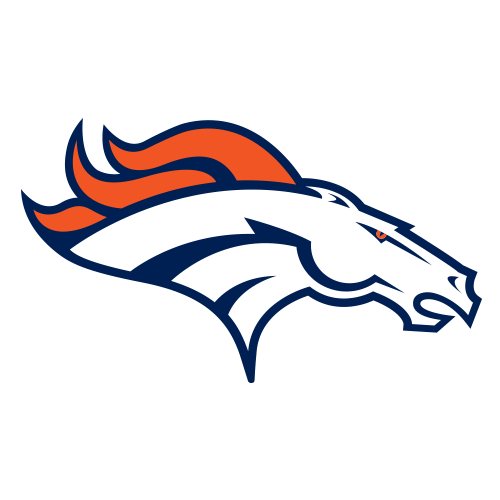 Watch Denver Broncos
Founded:Established 1960
Stadium Name:Sports Authority Field at Mile High
The Denver Broncos are an NFL Football franchise located in Denver, Colorado. This season, the Broncos aim to win their fifth consecutive AFC West title and advanced to the Super Bowl for the first time since the end of the 2013 season.
The Broncos ended last season with a loss to the Indianapolis Colts in the AFC Divisional Playoffs, losing at home by a score of 24-13. In the upcoming season, which might very well be Peyton Manning's last the Broncos seek redemption and will attempt to win the Super Bowl for the third time in franchise history.
The Denver Broncos are located in Denver, Colorado and play in the Western Division of the American Football Conference. The Broncos stadium is Sport Authority Field at Mile High, formerly Invesco Field at Mile High. While not quite as loud as the original Mile High Stadium, due to a different stadium design, Sports Authority Field at Mile High is an excellent place to watch a game. Fans come early to tailgate and the crowds are especially raucous against AFC Western Division Foes Such as the San Diego Chargers and Kansas City Chiefs.
The Broncos coach is Gary Kubiak, and key players on the team include Quarterback Peyton Manning, Linebacker Von Miller and Wide Receiver Demaryius Thomas.
Both former Broncos quarterback John Elway and current Broncos quarterback Peyton Manning were originally selected number 1 in the draft by the Colts franchise.
Thursday Night Football. Live.
Watch with Prime
ad