Watch 3 Minute Gaps
The television series 3 Minute Gap is mainly focused around a crew who is following a group of the world's greatest mountain bike racers all across the world. This show gives viewers an in-depth view of what it takes to become some of the world
1 Season,

4

Episodes

October 4, 2011

10

/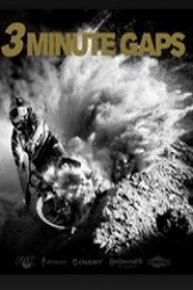 3 Minute Gaps

Full Episode Guide
Episode

103

-

PSI, Clips vs. Flats

Episode

102

-

Bonus Interviews

Episode

101

-

Brendan Fairclough Teaser

Episode

1

-

3 Minute Gaps

For two years the crew of 3 Minute Gaps have followed the world's best mountain bike racers around the globe documenting them as they trained, prepared, rode, ate, traveled, raced, celebrated, commiserated, and made sacrifices simply because of the weight of ambition to be the fastest. There is no truer, more accurate and intimate of the hallowed worlds of the world's very best than 3 3 Minute Gaps.
If You Like 3 Minute Gaps, Then Try...