Ghostfacers
Ghostfacers is a fun and enjoyable web series about amateur ghost hunters who try to find the most spookiest of places. These ghost hunters search for real life haunted buildings and houses. The events that these spook hunters find themselves a part of is a fun and entertaining thing to watch indeed.
1 Season,

10

Episodes

/

10

Cast:

Jared Padalecki, Misha Collins, Mark Sheppard, Mark Pellegrino, Jim Beaver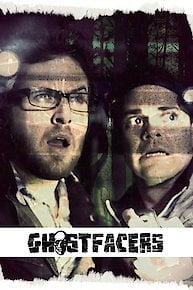 Ghostfacers Full Episode Guide
Is this the end for the Ghostfacers?

The team races to save Ambyr after she is attacked by the ghost of Janet Meyers.

Spruce attempts to do a ritual cleansing of the theater.

The team gets excited after seeing some incredible video evidence.

The team sets up mirrors throughout the theater to try to capture evidence of the spirit.

The team checks out an old film reel showing Janet Meyers.

The Ghostfacers set up the eagle's nest at the Grand Showcase Theater and begin their investigation.

The Ghostfacers team goes over the details of their new case.

The Ghostfacers are back, and this time they mean business!