Master of the Mix
Master Of The Mix is a television series that primarily airs on the BET and the VH1 channel. This television series has a running time that is approximately 1 hour long per episode, and it falls into the genre of reality tv. Master Of The Mix was directed by Michael McQuarn and Kembo Tom, and it was produced by Courtney Le, Bill Starkov, Michael McQuarn, Karl Carter, Kembo Tom, Anthony Marshall, Malaika McIver, Soraya Ghanizada, Melissa Hanson, Rod McDonald, Troy Mosley, and Abdur Rahman. Furthermore this television series was written by Karl Carter, Michael McQuarn, Alex Morgan, Rotimi Rainwater, and Kembo Tom, and this reality series stars many well known men and women such as Kid Capri, Just Blaze, Jenny Costa, Vikter Duplaix, DJ Scratch, DJ P., Michael McPherson, DJ Yonny, Rich Medina, Kathleen Taylor, Ben Maddahi, Mia Moretti, Amanda Seales, Energizer Tha DJ, Jamieson Hill, Jazzy Joyce, Mell Starr, and Total Eclipse.
Master Of The Mix is a reality television series as well as a disc jockey competition. In this series, there are 7 competitors who are competing against each other in front of a set of judges. They are trying to be the last DJ left standing on the stage so that they can win the grand prize. The grand prize is that they get the title of Master Of The Mix, and they also get a sponsorship from Smirnoff. The Smirnoff sponsorship allows that DJ to play at all of the Smirnoff sponsored events throughout an entire year.
Furthermore, the competing DJs are not just dreamers that have walked in off of the street. These DJs have a wide range of experiences that is spread out between all of them. Some of them have top selling albums, others are recording with some of the most popular artists, and some even have a Grammy award nomination.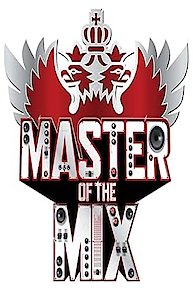 Master of the Mix Full Episode Guide
Episode

10

-

Master Of Your Mix

The three remaining DJs meet with directors of art and lighting to create a show-stopping performance, after which a contestant earns the title of "Master of the Mix."

The four remaining DJs must remix an Estelle song.

The DJs compete in the most grueling challenge yet.

Episode

7

-

Invent or Get Sent

The DJs are suprside when they're pitted against each other in a particularly challenging and inventive set request.

Surprise guest judge DJ Irie arrives to take the DJs on a tour and journey around some of Miami's most cultural parts of town.

Episode

4

-

Speak With Your Hands

The DJs share their story through music.

The DJ group is split after a hip hop challenge.

In the third season premiere, the competition to name the top DJ kicks off hosted by Just Blaze and featuring Kid Capri as a judge.