That
That is a television series that was first released in 2010. That is an animated series and features drawing that are intended to look two-dimensional. The animated series involves a serial killer who decided to kill young beautiful hipster women on the east coast of the United States. This results in a group of crime scene video photographers deciding that it is up to them to solve the problem. This is done by setting up the perfect kill that the killer simply cannot turn down.
The series consists of eighteen episodes that were first aired between 2010 and 2011. The film is interesting in that the voice actors for each one of the characters are have the same name as the characters they are playing. The killer is played by Jeff Grace, and the main character is played by Marcus Jones. Both voice actors are the only ones to appear in the entire series.
1 Season,

1

Episode

September 1, 2006

/

10

Cast:

Mila Kunis, Danny Masterson, Laura Prepon, Wilmer Valderrama, Debra Jo Rupp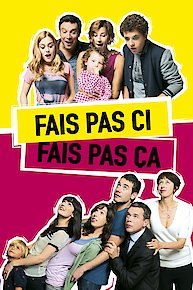 That Full Episode Guide
There is one single team in snowboarding that has led the charge in progressing the level of snowboarding, defining the formula that all others have since tried to duplicate. That team is the Forum team, and the time for THAT team video is now. THAT video stars Peter Line, JP Walker, Devun Walsh, Joni Malmi, Lauri Heiskari, Travis Kennedy, Pat Moore, Jake Blauvelt, Stevie Bell, Eddie Wall, Iikka Backstrom, and Jake Welch. THAT video was filmed on location around North America as well as Europe, and set to a cohesive soundtrack.