The War of the World
There are those who would think the last century was an era filled with only a few big wars, but what if it was in fact one long hundred year war. This is what The War of the World makes a case for. A documentary that is based on a book written by Nial Ferguson, it takes a view of the last century trying to understand why it was so full of bloodshed.
Throughout the documentary, the viewer is taken through many different viewpoints. The first being what, really, was the cause of the first World War--then how only a few years later, as the Allied nations were driving towards victories, they made terrible ethical decisions to ensure victory for their side. The series continues to follow the many conflicts throughout the twentieth century, showing how they tie into one another.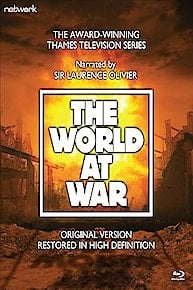 The War of the World Full Episode Guide
Episode

6

-

Season 1 Episode 6

In the final programme, Professor Niall Ferguson assesses whether the nations of the 21st century will be able to avert the outbreak of a cataclysmic global war.

Episode

5

-

Season 1 Episode 5

Professor Niall Ferguson remembers the Cold War as a nuclear-powered peace that came terrifyingly close to falling apart.

Episode

4

-

Season 1 Episode 4

Controversial historian Niall Ferguson examines the period 1943 to 1945, when the Allies were forced to make terrible compromises to defeat fanatical enemies.

Episode

3

-

Season 1 Episode 3

In 1942, the the 20th Century teetered on a knife-edge. It was the year when the whole world map appeared to have been redrawn by the Axis powers.

Episode

2

-

Season 1 Episode 2

Professor Niall Ferguson examines how the Wall Street Crash of 1929 shattered the American dream, bringing on the Great Depression.

Episode

1

-

Season 1 Episode 1

The first film in the series shows that the First World War ignited fires of racial animosity that were exploited by new and more terrible nation states that were far more preoccupied with…