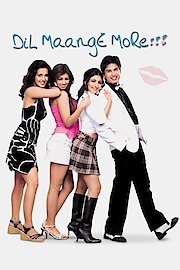 Watch Dil Maange More
"Why does it happen in love?"
2003
2 hr 3 min
A young man has been unlucky in his search for love. He has thought he has been in love twice only to get hurt. Soon, he meets another woman who takes his breath away. He is in hopes that this time will prove to be the real thing.