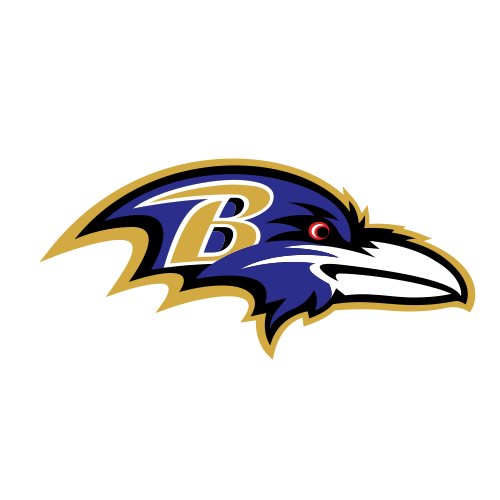 Watch Baltimore Ravens
Founded:Established 1996
Stadium Name:M&T Bank Stadium
The Baltimore Ravens appear to be in a rat race in the NFC North with every other team. Their other rival is the Patriots, and the Patriots are coming off yet another Super Bowl win. The Ravens have Joe Flacco, but their defense is not what it once was. They have good players, but they are not a dominating unit like they once were. You can watch the team for yourself to see the difference, but their offense can score enough points to make up for the point differential left by the defense. Tickets for Ravens games will be at a premium as they play in their division, and the division could produce three playoff teams yet again.
The Steelers are retooling their franchise to make the most of the final years of Ben Roethlisberger, and the Bengals are ready to make another run at a division title. The Browns have turned things around, and these three teams make up half the Baltimore schedule. Baltimore could have a great season in which they go deep in the playoffs, or they could have a lackluster season that will not result in a playoff bid.
Joe Flacco is being asked to do more with the offense, and his offense will become more the focus of the team as the years pass. This might be the first year where we see the offense truly carry the team, and that will have to do as the Steelers retool their franchise. The three-way fight in the division will cause problems for the Ravens.
The letdown from a Super Bowl win a couple years ago is causing problems for the Ravens that are hard to respond to. They will have a decent season, but they need to prove that their defense can keep up with the other offenses in their division.
Thursday Night Football. Live.
Watch with Prime
ad