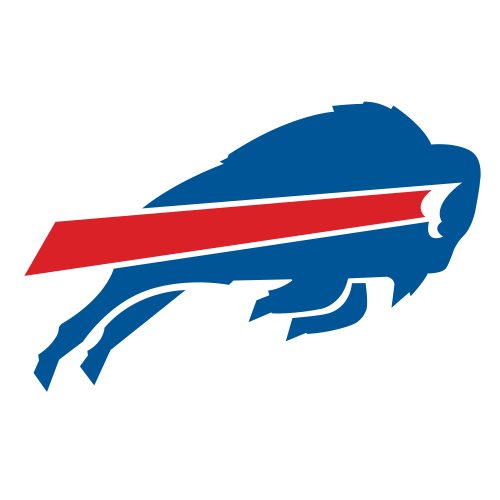 Watch Buffalo Bills
Founded:Established 1960
Stadium Name:Ralph Wilson Stadium
The Buffalo Bills was founded in 1960 by Ralph Wilson. It is an American football team and is currently in the National Football League (FPL). The team is currently owned by Terry and Kim Pegula, and is still based in the Buffalo-Niagara Falls metropolis.
The Buffalo Bills enjoy a wide fan base from across United States ranging from kids to seniors. The Bills fans have shown the team tremendous love. The team has not also let them down; it has been in several playoffs over the years and is famed for the 1964 and 1965 back to back win of the league. The team is, however, yet to make it to the play offs since 1999.
The team is the only team currently in NFL that plays its home games in the city of New York. The home games are played at Ralph Wilson Stadium. The stadium is in Orchard Park. This provides its New York fans with opportune chance to attend all homes games and cheer their favorite players as they charge to score.
Apart from the back to back win of 1964 and 1965 leagues, the Bills have also featured some of the top NFL players over the years. Famous and successful players such as Jack Kemp, Bob Kalsu, Cookie Gilchrist, Bruce Smith, O. J. Simpson and Jim Kelly have all played for the Bills.
The Bills' fans can always visit the team's website to check its schedule or visit the official NFL website. The tickets to a Bills game can be bought online or from the team's shop. Fans can also watch the games live on selected TV channels.
Thursday Night Football. Live.
Watch with Prime
ad