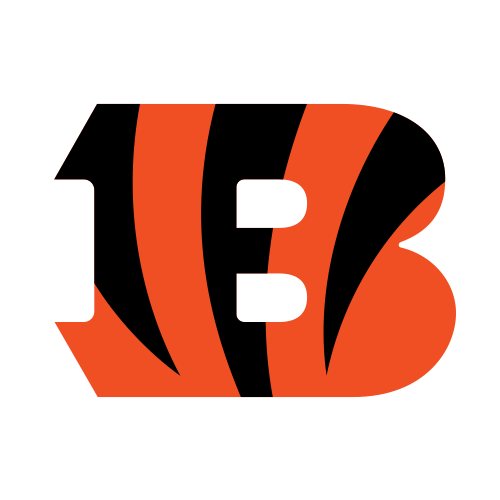 Watch Cincinnati Bengals
Founded:Established 1968
Stadium Name:Paul Brown Stadium
Cincinnati Bengals have been able to stabilize their franchise by putting Marvin Lewis at the helm for many years, but they have not been able to make deep runs into the playoffs. They have trusted in Carson Palmer and now Andy Dalton, but they are always missing something that will take them closer to a Super Bowl. This team has stood pat with AJ Green and Andy Dalton, but their philosophy may be changing inside the locker room. Marvin Lewis knows that he might not have much time left at the helm, and he may begin pushing this team in a way that will make it a title contender.
No one is particularly afraid of Andy Dalton, but they know that his best receiver is a very scary football player. This is a very important part of handicapping this season. The Bengals will help beat up the other teams in the AFC North. The division could produce three playoff teams, but those teams will have had a long season.
The Bengal defense is mediocre, and their offense is just pretty good. This is a very average team that gets prepared well every week. You can see them struggle every game, but you know that the score will be close. You may purchase tickets to see this team play, but do not expect them to score repeatedly. The Bengals are the sort of team that simply is not able to get the right thing to happen at the right time. If they are able to get some timely play out of Andy Dalton, they could become a title contender, but they need to be happy with making the playoffs again. This team may need a culture change, but it is hard to let Marvin Lewis go knowing how much he has done for them.
Thursday Night Football. Live.
Watch with Prime