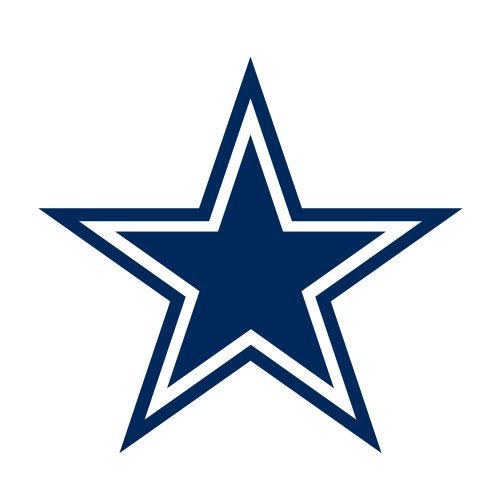 Watch Dallas Cowboys
Founded:Established 1960
Stadium Name:AT&T Stadium
The Dallas Cowboys have long held the nickname "Americas Team." It is incredibly easy to see why. Throughout the years, they've shared some great successes as a team. The Dallas Cowboys have won 5 out of 8 appearances at the Superbowl. They have also had their share of beloved and talented players. I am talking about the greats such as Emmitt Smith. He was a rushing leader. Michael Irvin was also a very well known and respected player. He held the receiving leader position. Both of these men gained huge accomplishments throughout their careers. It's safe to say that he Dallas Cowboys were known for the high caliber players they had on the field and off.
We of course cannot really talk about the Dallas Cowboys without talking about Tony Romo. Tony Romo is the current quarterback for the Cowboys. He comes from the small town of Burlington, Wisconsin. It's a true Cinderella story when you witness his successes. He has led the team through multiple games with high scores, low interceptions, and high passing yards.
The Dallas Cowboys stadium is in Arlington, Texas. The new schedule is out and they kick off the preseason in less than a week against the San Diego Chargers. The very first game of their regular season schedule is September 13th against the New York Giants.
Overall, this NFL team is shaping up to have a great season. Last season ended in heartbreak when they lost to the Green Bay Packers. This season will hopefully be different. The team has retained many key stars such as Dez Bryant and Jason Witten. They are ready to hit the field and make this season a success. Tony Romo will of course be back to lead the team to victories.
Thursday Night Football. Live.
Watch with Prime