Watch NFL on CBS
NFL on CBS is the number one source for viewing American Football matches from the National Football League. The sports commentators that call the game play by play are quite knowledgeable, and they make it even more exciting than simply watching the game. It is broadcast in high definition which allows for better viewing of the sport.
There are multiple teams in the National Football League that have their games aired on NFL on CBS. This means that no matter what team that a person is cheering for that they will, more than likely, be able to catch their team on one of the broadcasts that the network airs. Millions of viewers tune into these broadcasts every week in order to see the latest American Football games live and in high definition.
From preseason games to the playoffs, this program offers its viewers valuable insight into the world of the NFL, the teams, and the rivalry that makes the sport entertaining to millions worldwide.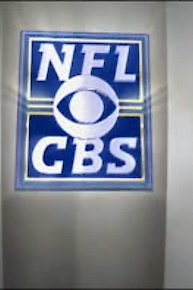 NFL on CBS

Full Episode Guide
Episode

5

-

Chicago @ Green Bay

Episode

4

-

Denver @ San Diego

Episode

3

-

Arizona @ San Francisco

Episode

2

-

Houston @ New England

Episode

1

-

New York Jets vs. Buffalo Bills

New York Jets vs. Buffalo Bills
Episode

101

-

Preseason: Seattle Seahawks at San Di...

The Seattle Seahawks travel to take on the San Diego Chargers at Qualcomm Stadium in the Mission Valley area of San Diego, California.

Episode

100

-

Preseason: Detroit Lions at Jacksonvi...

The Detroit Lions at Jacksonville Jaguars
If You Like NFL on CBS, Then Try...