God Forgives... I Don't!
"They call him PRETTY FACE! ...and his credo is simple and short and sweet!"
God Forgives... I Don't! is an Italian western film that starts over a game of cards. One of the cowboys accuses another one of cheating, which sets off a tragic chain of events involving much death and destruction. After the initial fight over cards, it turns out that the real reason for the fighting is that one of the cowboys knows where a stash of gold is, and the others want it. They eventually find it, but not before irreparable harm has been committed.
|
1967
|
1 hr 49 min
|

/

10
Cast

Terence Hill

,

Frank Wolff

,

Bud Spencer

,

Gina Rovere

Studio

Cronocinematografica, PEFSA

Director

Giuseppe Colizzi

Produced By

Enzo DAmbrosio

Language

Italian
More Like God Forgives... I Don't!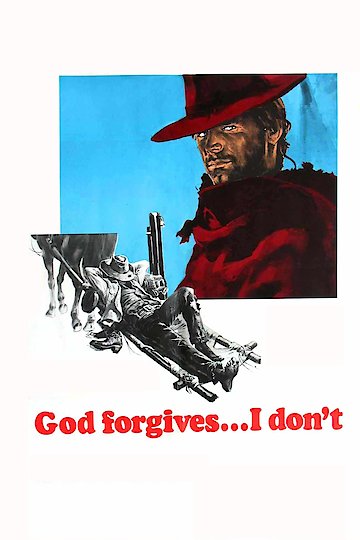 Also directed by Giuseppe Colizzi
Also starring Terence Hill