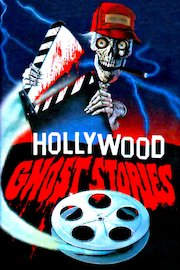 Watch Hollywood Ghost Stories
"Amazing Facts and Funny Frights in a Home Video Exclusive."
NR
1986
1 hr 15 min
Hollywood Ghost Stories is a fascinating movie that delves into the supernatural happenings that go on behind the scenes in the world's foremost movie capital. Hosted by the late Hollywood icon, John Carradine, hear the true spine tingling ghostly tales straight from the mouths of the famous people who witnessed them. Hear how one-time Hollywood sex symbol Elke Sommers and her husband endured a noisy poltergeist spirit in their West Los Angles home that scared them so bad that they actually dared anyone to spend just one night there. Then hear how writer William Peter Blatty had to bring in a real exorcist to bless the set of The Exorcist after several unexplained accidents occurred.