Incendiary: The Willingham Case
"Sometimes the truth goes up in flames"
This documentary explores the case of Cameron Todd Willingham, who was tried and convicted of the arson murders of his three daughters in a house fire in 1991 in Corsicana, Texas. Willingham was executed by the state in 2004 despite forensic evidence that might have proven his innocence which Texas Governor Rick Perry refused to consider. This case has become a key focal point in the movement against capital punishment and prosecutions which are built on less than solid evidence and faulty forensics.
|
2011
|
1 hr 39 min
|

/

10
Cast

Studio

Director

Joe Bailey, Steve Mims

Language

English
More Like Incendiary: The Willingham Case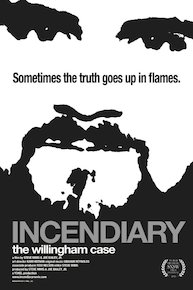 Watch Incendiary: The Willingham Case Trailer