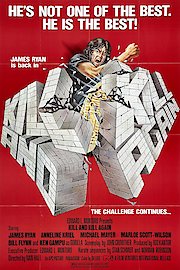 Watch Kill and Kill Again
"He's not one of the best. He is the Best!"
PG
1981
1 hr 40 min
Kill and Kill Again is an American and South African action film. It was the first film to ever use bullet time visual effects. In this action film, a man by the name of Steve Chase makes it his duty to stop an evil man. Marduk is creating mind controlled karate people with the hopes of taking over the world. Stephen meets a few people who want to aid his quest to stop Marduk. One of which claims to be Marduk's daughter and the inventor of the mind controlling serum. With his gang and karate skills he seeks to kick some butt.