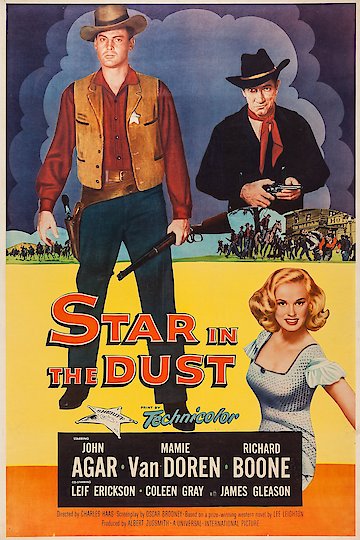 Watch Star in the Dust
"THE STORY OF THE MOST DESPERATE GAMBLE THE WEST HAS EVER KNOWN!"
TV-PG
1956
1 hr 20 min
This western is a thriller revolving around the future hanging of cattle rustler Sam Hall, Sheriff Bill Jorden is determined to protect Sam until it is time for him to be hanged legally. The sheriff is faced with a number of problems, including a group of cowboys determined to break the thief out of jail and ranchers determined to see him hang. Of most pressing concern for Bill is the problem of who hired Sam to rustle the cattle, something he must discover before Sam meets his fate.