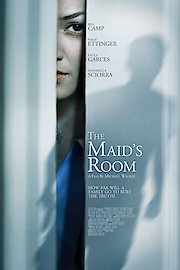 Watch The Maid's Room
"How far will a family go to bury the truth?"
NR
2014
1 hr 38 min
39
There is a true mystery lying within this film. The maid watches carefully as the son gets home late many nights. Specifically one night, the maid is very concerned when she finds out there there is a mysterious crime scene in the city that has not been solved yet. The maid puts pieces together to determine what has really happened.