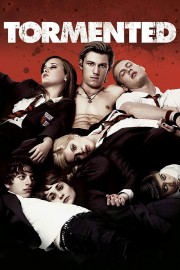 Watch Tormented
TV-MA
2009
1 hr 31 min
Tormented is a British horror movie from 2009 that follows the story of a bullied teenager who returns from the dead to haunt his high school tormentors. The movie stars Alex Pettyfer, April Pearson, and Dimitri Leonidas in lead roles. The movie is set in a British high school, where a group of popular students enjoys tormenting lesser-known and weaker classmates. The school is about to hold its annual prom when the students start dying in mysterious circumstances. The deaths are linked to the suicide of Darren Mullet (Calvin Dean), a previously bullied student who had jumped off the school's roof.
The protagonist of the movie is Sam (Alex Pettyfer), a popular student who had played a part in bullying Darren. Sam is dating his childhood sweetheart, Justine (April Pearson), who is unaware of Sam's bullying antics in school. Sam's friends are also heavily involved in mistreating students like Bradley (Robin Morrissey), a Goth boy, and Sophie (Tuppence Middleton), a girl known for her sexual promiscuity.
As the movie progresses, the students start dying in gruesome ways, with their corpses appearing in mutilated conditions. Sam and his friends are the prime targets, as the vengeful spirit of Darren seeks to torment those who had made his life in school unbearable. Sam starts experiencing vivid hallucinations and nightmares, indicating that he is being haunted by Darren.
The movie's tension and suspense build up as the students suspect each other of being the killer. Sam and Justine's relationship becomes strained as Justine starts realizing the ugly truth about what Sam and his friends had done to Bradley and other students. On the other hand, Sam's friends start distancing themselves from him, fearing that he may have played a role in the deaths.
The movie's climax is eerie and intense, with Sam and his friends facing the full wrath of Darren's vengeful spirit. Sam finally learns the truth about Darren's suicide and how his actions had contributed to it. The ending is open-ended, leaving the audience with a lot of questions and speculation.
Overall, Tormented is an excellent horror movie that combines suspense, tension, and psychological drama. The acting is top-notch, with Alex Pettyfer delivering a powerful performance as the troubled protagonist. The special effects and makeup are also impressive, adding to the movie's overall horror aspect. The storyline is unique, avoiding the usual predictable clichés in horror movies. It conveys a strong message about the consequences of bullying and how it can lead to tragic outcomes. Tormented is a must-see for horror fans who enjoy scares and thrills without compromising on a compelling storyline.
Tormented is a 2009 comedy with a runtime of 1 hour and 31 minutes. It has received moderate reviews from critics and viewers, who have given it an IMDb score of 5.1.