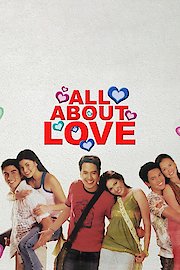 Watch All About Love
"All the surprises. All the pains, And all the joys of loving."
2006
1 hr 58 min
Set in the not too distant future, this picture tells the tale of John and Elena. They are a power couple that is about to sign their divorce papers and get on with the rest of their lives without each other. Outside there is utter chaos in the streets as a rare natural disaster is causing an extreme drop in the temperature. The violent fluctuations in temperature are causing what the scientists call, flash ice ages. People who are elderly or have medical conditions are dying from their bodies freezing instantly as soon as they step outside. John and Elena must weather through the madness in order to meet each other and finalize their divorce.