Watch Clerks II
"With No Power Comes No Responsibility"
Clerks 2 is the sequel to the 1994 film Clerks. Both films were written and directed by Kevin Smith. The movie stars Brian O'Halloran, Jeff Anderson, Jason Mewes, Rosario Dawson and Trevor Fehrman. Smith also reprises his role of Silent Bob, and Smith's wife, Jennifer Schwalbach Smith, also co-stars. The sequel takes place twelve years after the original. The original clerk, Dante, is still working at the Quick Stop. He arrives to the store to see that it has burned down. He and his lifetime buddy Randall are left looking for work. The minimum-wage pair end up working at a local fast food restaurant named Mooby's. Reformed drug dealers Jay and Silent Bob even take to hanging out in from of Mooby's as well. Jay and Silent Bob reveal that they have stopped doing drugs due to an arrest but still deal drugs in front of the store.
Dante is preparing to leave New Jersey and move to Florida with his girlfriend, and Randall is feeling left out. Becky Scott is their new boss and there is noticeable romantic tension between her and Dante. Randall spends his time harassing his new goody-goody co-worker, Elias.
During the movie, the guys are insulted by a rich former high school classmate who points out they are still working a low level job. The two blow off some steam at a go-cart track.
The film is set during a normal work day, and several hijinks occur. Nothing goes right for the workers as they suffer indignity after indignity. There is great debate over a racial slur, Helen Keller's disability, bedroom etiquette, tainted food and the Lord of the Rings movies.
Later we learn that Dante and Becky have been hiding a physical affair that they had at the restaurant, and Becky discloses that she is pregnant. This news is a shock to Dante and brings him to an emotional crossroads. He realizes that he is an adult and needs to get his life in order.
The finale of the film needs to be seen to be believed. The group of friends tries to find a way to stay together despite all of the outside distractions.
|
2006
|
1 hr 37 min
|

/

10
Cast

Studio

Director

Kevin Smith

Language

English
Clerks II News
Kevin Smith To Give 'Pawn Stars' Concept Appropriate Dose Of Geekery
June 01, 2011 @ 5:00 am PST
|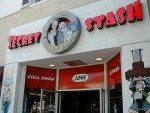 So it seems that after he finishes promoting his current underground sensation "Red State" and shooting the hockey movie "Hit Somebody" - which he claims will be his last big-screen directorial effort - Kevin Smith will start thinking a little smaller. Apparently Smith digs the "Pawn Stars" reality TV concept, but thinks it could speak better to his core crowd.
Read More

Kevin Smith 'Cries Off' 65 Pounds, Might 'Hit Somebody' With Damon & Affleck
February 10, 2011 @ 3:00 am PST
|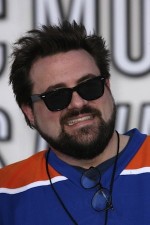 A while back, filmmaker Kevin Smith was kicked off of a Southwest Airlines flight because he was "too fat to fly"...that is, he needed to buy two seats as one was too small for him.
Since then, Smith has been on what he calls the "Southwest Diet", which he described in a tweet after the incident: "The @SouthwestAir diet. How it works: you're publicly shamed into a slimmer figure.
Read More

Kevin Smith Auctioning Off Props to Fund Horror Film 'Red State'
April 05, 2011 @ 11:38 am PST
|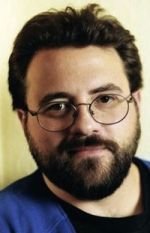 Kevin Smith had a great idea: why bother going through movie studios when he can just distribute a movie on his own? So Smith went to Sundance with the film and sold it to himself.
Then he realized that distributing a movie is seriously expensive.
Smith planned a "Red State" nationwide tour, where he would screen the film for fans willing to pay for expensive tickets.
Read More


Watch Clerks II Trailer

Watch Clerks II Online - Watch online anytime anywhere: Stream, Buy, Rent
Clerks II is currently available to watch and stream, buy, rent on demand at Amazon, Vudu, Google Play, iTunes, YouTube VOD online.