Watch Mallrats
"They're not there to shop. They're not there to work. They're just there."
Mallrats is a comedy film from writer and director Kevin Smith. Mallrats is the second film in Smith's Viewaskewniverse series of films all set in the same area with a world populated by characters that drift in and out of each film. Two characters from these films, Jay and Silent Bob, appear frequently in Mallrats, as they have moved from the convenience store to cause trouble at a local New Jersey shopping mall. They have a main nemesis in the mall cop, Lafours.
The film's lead character is Brodie Bruce. Brodie has a simple life as a slacker who loves comic books and video hockey. He is dating a longtime girlfriend, Renee. The film begins with Renee dumping Brodie due to his lack of motivation in life. Brodie seeks out his best friend, T.S., for solace. T.S. is having a bad day as well; his plans to take his girlfriend, Brandy, on vacation were squelched by her overbearing father, a TV producer who has signed her up for a live dating show to be aired later that day. T.S. and Brandy break up after arguing about the vacation. Brandy was unaware that T.S. had planned to propose marriage during the trip.
Brodie and T.S. go to the mall to take their mind off of their problems, but upon arriving they realize that a set is under construction to air the dating show. Brodie also runs across his arch nemesis, a rude store employee named Shannon Hamilton that has started dating Renee.
Being at the mall motivates Brodie and T.S. to attempt to win back their girlfriends. They seek out Jay and Silent Bob and comic book legend Stan Lee to help them execute a plan to infiltrate the filming of the dating show and expose Shannon as the jerk that he is.
The final scene is a hilarious take on dating-type game shows. Brodie and T.S. make one last desperate grab to save their relationships.
|
1995
|
1 hr 34 min
|

/

10
Cast

Studio

Director

Kevin Smith

Language

English
Mallrats News
'Beetlejuice' the Sequel? Warner Bros. May Be Ready Say it Three Times
September 06, 2011 @ 8:00 am PST
|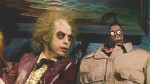 Dynamic writer-producer duo David Katzenberg and Seth Grahame-Smith recently signed a two-year, first-look contract with Warner Bros. to take a stab at the sequel to the Tim Burton 1988 supernatural-comedy classic "Beetlejuice," which starred Geena Davis, Michael Keaton and a young Winona Ryder.
Read More

AMC Continues Reality TV Programming Plans with Kevin Smith's New Jersey Show
June 07, 2011 @ 4:00 am PST
|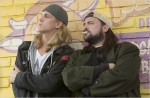 Now that AMC has more or less dominated the cable drama market (see the list of "Critics' Choice Television Awards" nominees for proof), it's time for the next step. No, not comedy. Reality TV! The network has a new show lined up, and Kevin Smith is involved. Yes, that Kevin Smith. The guy who wrote and directed films like "Clerks," "Mallrats" and "Jay and Silent Bob Strike Back" is executive producing a reality show.
Read More

Are You Ready For A Four-Hour Kevin Smith Hockey Movie?
August 16, 2011 @ 6:00 am PST
|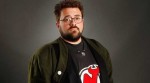 Indie director Kevin Smith recently revealed during a Montreal "Red State" screening that his directing coda "Hit Somebody" will be a two-parter. Smith explained that he considered the story about a legendary hockey fighter who just wants one professional goal scored couldn't be contained within one flick. He actually once considered it better geared toward a TV series, now that you mention it.
Read More

Kevin Smith To Give 'Pawn Stars' Concept Appropriate Dose Of Geekery
June 01, 2011 @ 5:00 am PST
|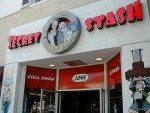 So it seems that after he finishes promoting his current underground sensation "Red State" and shooting the hockey movie "Hit Somebody" - which he claims will be his last big-screen directorial effort - Kevin Smith will start thinking a little smaller. Apparently Smith digs the "Pawn Stars" reality TV concept, but thinks it could speak better to his core crowd.
Read More


Watch Mallrats Trailer

Watch Mallrats Online - Watch online anytime anywhere: Stream, Buy, Rent
Mallrats is currently available to watch and stream, buy, rent on demand at Amazon, Vudu, Google Play, FandangoNow, YouTube VOD, iTunes online.