Watch Chasing Amy
"It's not who you love. It's how."
In this romantic comedy, a comic-book artist, played by Ben Affleck, falls for a young lesbian, played by Joey Lauren Adams. The young man is determined to win the affection of the woman, despite her insistence that she's not interested in him. The film was written and directed by Kevin Smith (Clerks) and has been criticized for its unrealistic and stereotypical depiction of lesbians.
|
1997
|
1 hr 53 min
|

/

10
Cast

Studio

Director

Kevin Smith

Language

English
FREE
SUBSCRIPTION
RENT / BUY
Chasing Amy News
Kevin Smith is Now a Vegetarian, Thanks Chris Pratt for Prayers
March 01, 2018 @ 7:07 am PST
|
Read More

Miramax Films Coming to Hulu
June 02, 2011 @ 8:00 am PST
|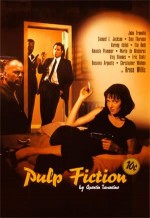 Today Miramax announced a streaming deal with Hulu as part of their $7.99/month Hulu Plus package, and is expected to post hundreds of their films as soon as today, "Pulp Fiction," "Swingers," "Chasing Amy," "The English Patient," "My Left Foot," "From Dusk 'Til Dawn," "Scary Movie 2," "The Piano" and more.
Read More

'Clerks' Director Kevin Smith Has 'Massive' Heart Attack
February 26, 2018 @ 5:30 am PST
|
Read More

Kevin Smith To Give 'Pawn Stars' Concept Appropriate Dose Of Geekery
June 01, 2011 @ 5:00 am PST
|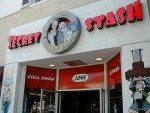 So it seems that after he finishes promoting his current underground sensation "Red State" and shooting the hockey movie "Hit Somebody" - which he claims will be his last big-screen directorial effort - Kevin Smith will start thinking a little smaller. Apparently Smith digs the "Pawn Stars" reality TV concept, but thinks it could speak better to his core crowd.
Read More


Watch Chasing Amy Trailer

Chasing Amy Official Trailer #1 - (1997) HD|2:12
Watch Chasing Amy Online - Watch online anytime anywhere: Stream, Download, Buy, Rent
Chasing Amy is currently available to watch and stream, download, buy, rent on demand at Hulu, Amazon, Vudu, Google Play, YouTube VOD, iTunes online.