Watch The Sound of Music
"The happiest sound in all the world!"
The first strains of stirring music pulse as the camera pans over the Austrian Alps. As the music grows in intensity, the camera zooms in on a small figure running up a hill. When Julie Andrews bursts into song with "The hills are alive!" the audience can settle back and know they are in for a classic cinematic treat. Andrews starred as Maria in the 1965 film The Sound of Music, which won an Academy Award for Best Picture. She became known for the role as the sprightly, singing postulant whose curiosity and rambunctious behavior kept getting her into trouble in the convent.
The Mother Abbess (Peggy Wood) finally deems it necessary for Maria to try her wings and test her vocation. She sends her to be governess to a set of seven unruly children in a wealthy household. Widowed war-hero Captain von Trapp (Christopher Plummer) runs his home like one of his former ships, and despite the opulence and grandeur of the house, it's a cold and lonely place until Maria arrives bringing warmth, innocence and music. The story focuses on how she wins first the hearts of the children and then the heart of their icy but secretly tender father.
All of this is set against the historical backdrop of the Anschluss -- the Nazi takeover of Austria -- and set to the wonderful music of the songwriting team Rodgers and Hammerstein. The film is filled with memorable musical numbers including "Sixteen Going on Seventeen" sung by oldest daughter Liesl (Charmian Carr) and her young boyfriend Rolfe (Daniel Truhitte); "My Favorite Things," sung by Maria and the children while a thunderstorm rages outside; and "Do-Re-Mi" sung by Maria and the children in a lengthy sequence when they're out and about in town and roaming the nearby Austrian mountains.
Directed by Robert Wise, the movie was filmed on location in Salzburg, Austria, with settings that become as intricate a part of the film as the characters themselves. It is also based on the real-life von Trapp family, who did indeed escape Austria during the Nazi takeover and eventually settle in the U.S., where they performed as a traveling singing group. The story, however, uses a good bit of creative license in its telling of the family's story, using history as inspiration for a musical-romantic fantasy.
Besides its Best Picture Oscar, The Sound of Music took home four other Oscars for Best Director, Sound, Scoring and Film Editing.
|
1965
|
2 hr 47 min
|

/

10
Cast

Studio

Director

Robert Wise

Language

English
The Sound of Music News
'Sound of Music' Star Dies
December 25, 2017 @ 12:52 pm PST
|
Read More

War in the Alps: 'Sound of Music' Reboot and Original Ratings Competition
December 27, 2013 @ 10:17 am PST
|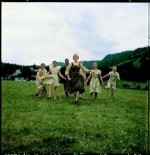 Carrie Underwood didn't exactly get rave reviews for her role in NBC's "The Sound of Music Live!," but she did get impressive ratings. Does that mean she's replaced Julie Andrews as viewers' favorite Maria? Not necessarily.
Read More

Watch Lady Gaga Sing a 'Sound of Music' Medley and Totally Kill It
February 23, 2015 @ 3:14 pm PST
|
Read More

Blake Edwards of Pink Panther fame dies
December 18, 2010 @ 10:13 am PST
|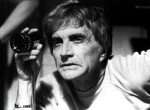 This week saw the sad demise of Blake Edwards, the director responsible for the Pink Panther and Breakfast at Tiffany's, amongst other things. Edwards died after experiencing complications with pneumonia, and he passed away at St John's Health Centre in Santa Monica, having been in hospital for around two weeks.
Blake's wife is actress Julie Andrews, star of movies such as the Sound of Music and Mary Poppins, and following his death she spoke about how much she would miss her soul mate.
Read More


Watch The Sound of Music Trailer

NBC Big Event bumper The Sound of Music 1979
|
1:07
Watch The Sound of Music Online - Watch online anytime anywhere: Stream, Buy, Rent
The Sound of Music is currently available to watch and stream, buy, rent on demand at Amazon, Vudu, Google Play, FandangoNow, iTunes, YouTube VOD online.