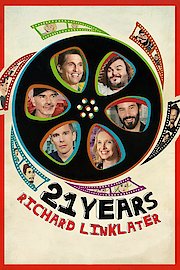 Watch 21 Years: Richard Linklater
"Eighteen films. One legend."
NR
2014
1 hr 18 min
51
This retrospective tells the story of Richard Linklater. He has been defined by his work with popular films like Boyhood. The documentary allows you to see the director through specific scenes as well as actors who have been a part of his most famous works.