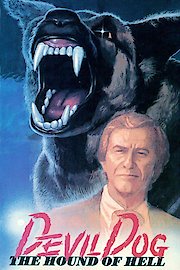 Watch Devil Dog: The Hound of Hell
"Man's best friend... or the devil's spawn?"
NR
1978
1 hr 35 min
Satanists curse a pregnant dog and a family adopts one the puppies not knowing about its origins. The dog is possessed by the devil and, as it grows older, begins to take possession of the souls of the family. Eventually, the father of the family realizes something is amiss and searches for a way to destroy it.