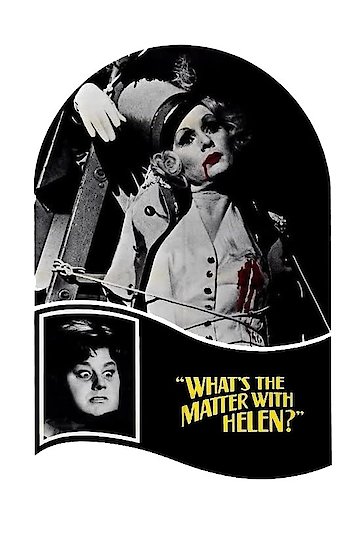 Watch What's the Matter with Helen?
"So you met someone and now you know how it feels. Goody, Goody."
R
1971
1 hr 41 min
What's the Matter with Helen? is a thrilling mystery drama released in 1971 starring Debbie Reynolds, Shelley Winters, and Dennis Weaver in lead roles. It is directed by Curtis Harrington and written by Henry Farrell. The movie is set in the 1930s in Hollywood. The film tells the story of two women, Helen Hill and Adelle Bruckner, who move to Hollywood after the imprisonment of their sons for a famous murder case. Both women are seeking a fresh start and a new life for themselves. Helen is ambitious and wants to become a famous dancer. Adelle, on the other hand, is a pragmatic and practical woman who only wants to live peacefully in their new home. However, things take a mysterious turn when Helen begins to receive threatening and intimidating letters from an unknown person. She starts to withdraw into herself, and Adelle tries to comfort her by hiring a private detective, Charles Bates, to investigate the situation. As the investigation unfolds, many secrets are revealed about the two women's past, and their secrets come back to haunt them. The movie incorporates several themes, including friendship, betrayal, guilt, motherhood, and ambition. The characters are well developed, and the setting of the film beautifully portrays the glamour and glitz of Hollywood in the 1930s. Debbie Reynolds delivers a fantastic performance as Helen Hill, the ambitious dancer who falls victim to her ambitious nature. Shelley Winters, who plays Adelle Bruckner, is outstanding as the practical and down-to-earth woman who remains the rock solid support for Helen throughout the entire movie. Dennis Weaver plays private detective, Charles Bates, who is keen to solve the case and has a past of his own that he is trying to overcome. The cinematography and music of the film complement the story and add to the dramatic effect of the film. The sets beautifully represent Hollywood in the 1930s and give a feeling of nostalgia. What's the Matter with Helen? is a gripping and engrossing film that keeps the audience hooked till the end. The movie is a must-watch for fans of mystery and suspense movies, and it has aged well over time. The plot and the characters are well crafted, and the performances by the lead actors make the film a memorable one. Overall, What's the Matter with Helen? is a masterpiece of its genre, and its fans will continue to enjoy and appreciate its quality for years to come.