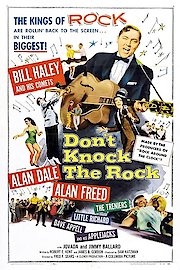 Watch Don't Knock The Rock
"Rock'N'Roll Will Save The Day!"
NR
2003
1 hr 24 min
The 2003 movie Don't Knock the Rock will show you exactly what a rock and roll gig is all about. After two years of steady gigs Arnie Haines and his band mates have burnt-out. This band decides that it is time for a break from big city gigs. They decide to head back to their small town. Mellonville is where they first began. They discover that they have been censured by the mayor of the town. Their public performances have been banned because it had been determined that this group is a bad influence.