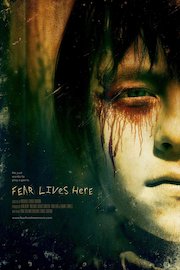 Watch Fear Lives Here
"He just wants to play a game."
NR
2012
1 hr 20 min
Fear Lives Here is a psychological thriller that was released in 2012. The movie is about a young man named Nick, who returns home to his family's farm after being away for many years. He intends to help his father with the farm work and to reconnect with his little brother and sister, who he hasn't seen in a long time. However, things are not quite as Nick remembers them. His little brother Sam has grown into a moody teenager, and his sister Emily seems to have become a recluse. Nick's father, Frank, is suffering from a mysterious illness that has left him bedridden and unable to care for the farm. To make matters worse, Nick's arrival seems to have triggered a series of terrifying events on the property.
As Nick tries to get to the bottom of what is going on, he begins to suspect that his family is hiding something from him. He discovers that there is a dark history behind the farm, one that involves a past tragedy that has never been properly dealt with. Nick soon realizes that he is not only fighting to save his family, but he is also battling against a malevolent force that seems to be taking control of the farm and everyone on it.
The movie has a slow-building tension that keeps the audience on edge throughout. The dark and oppressive atmosphere of the farm is amplified by the cinematography, which often uses close-ups and tight framing to make the audience feel trapped alongside the characters.
Paul Darrigo, who plays Nick, gives a convincing performance as a man trying to unravel the secrets of his family's past. Darrigo's portrayal of the character is nuanced, capturing both the vulnerability and determination that Nick needs to uncover the truth.
Zack Gold, who plays Sam, gives a powerful and disturbing performance as the troubled teenager. Gold manages to convey both the anger and fear that Sam feels, making his character one of the most interesting in the movie.
Lance J. Holt, who plays Frank, is also excellent. Holt's portrayal of the bedridden father is haunting and tragic, capturing the desperation and fear that the character feels as he watches events spiral out of control.
Overall, Fear Lives Here is a well-made and suspenseful movie that will keep you on the edge of your seat until the very end. The bleak and oppressive atmosphere of the farm, combined with the strong performances from the cast, makes for an immersive and captivating viewing experience. If you're a fan of psychological horror movies and want something that will keep you guessing until the final scene, then Fear Lives Here is definitely worth checking out.