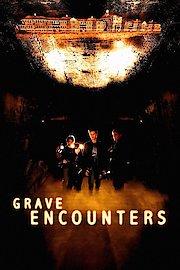 Watch Grave Encounters
"They Were Searching For Proof. They Found it."
NR
2011
1 hr 35 min
33
Grave Encounters is a Canadian horror film that centers around a group of paranormal investigators who are shooting a reality-television series. The group, led by Lance Preston, are filming an episode in a place where paranormal activity has been reported for years, Collingwood Psychiatric Hospital. While locked in for the night the crew begin to realize that they are in for more than they expected. The building turns into a maze, taking the characters on ghoulish twists and turns, only to find that they may never find a way out.