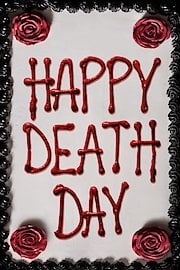 Watch Happy Death Day
"Get up. Live your day. Get killed. Again."
PG-13
2017
1 hr 36 min
58
In this thriller, a college student is murdered by a masked killer. That's not the end of story, however, as she's forced to relive her murder over and over again until she can discover the identity of the killer. The film combines the premise of Groundhog Day and a slasher flick with a result that received mixed reviews upon the film's release in 2017.